eMTB
SYSTEMS
A system with components that cater to everybody's needs and delivers ultimate performance and reliability. That's the heart of the matter. With SHIMANO STePS you'll push boundaries and feel energized while doing it.

Whether easing past traffic to get to work or school, enjoying a healthy outing or doing errands, SHIMANO STePS will get you there relaxed and refreshed.
Shimano STepS E8000
SHIMANO developed the brand new STEPS MTB system to help riders of every performance level maximize their fun. Running under the unassuming product code E8000, it is nothing less than a tool for mountain bikers to expand the spectrum of their riding. From the point you try out an E8000 equipped bike, it is a whole new world out there. And there is no other choice than to "explore new grounds".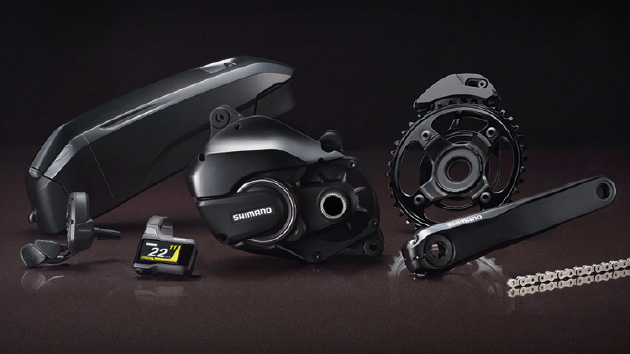 The brand new SHIMANO STePS Mountainbike System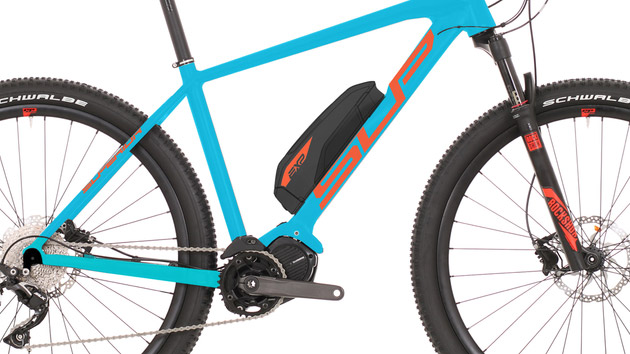 The core element of the system is the super light and compact DU-E8000 drive unit, which delivers a powerful but natural riding feel. But it is not just its performance that lets you have more fun, it is the way a manufacturer like Superior can built amazing mountain bikes around it. The DU-E8000 drive unit is so small that chain stays can be constructed very short, which increases an eMTB's agility in rough terrain. Furthermore the drive unit's width is comfortably slim, so the Q-factor – the distance between the pedals – does not exceed what you encounter on regular mountain bikes. Both aspects add to the riding feel as natural and that of a "real" mountain bike. You can control the drive unit's impressive performance intuitively with the FIREBOLT switch on the left side of your handlebar. Here you have the choice between "Eco", "Trail" and "Boost" operating modes so that the right amount of support for every situation is always at your fingertips.
The ideal groupset to be combined with the E8000 system is SHIMANO's XT M8000, which offers precise shifting under difficult conditions and a SHADOW+ rear derailleur. Moreover, the XT Di2 even comes with the innovative Multishift feature and lets you adjust the speed of gear changes via E-Tube.E8000 – SO, HOW DOES IT RIDE?
The drive unit of the E8000 system comes with a special firmware that SHIMANO optimized for the particular way mountain bikers ride their bikes in challenging and constantly changing terrain. When you start pedaling, the system engages nearly without delay, which lets you handle situations super intuitively. Equally important is that the pedal assist disengages just as quickly as soon as you release the pressure on the pedals. You do not want the motor to continue pushing you forward when you go into a tight turn or have to deal with an obstacle. The super precise E8000 system instead gives you extra power exactly when you need it.
POWER WALK ASSIST
/
PUSHING AID
SHIMANO even adapted the standard pushing aid to the particular needs of mountain bikers. This called for a new name, and thus the E8000's pushing aid becomes "Power Walk Assist". Even if the assist does not exceed 6 km/h – as specified by regulations – it is notably more powerful and enables a rider to push their e-bike up even the steepest sections.
Riding distance
(including climbing)
Based on company's new test results:
Combined weight (rider + bicycle): 100kg
Battery: 504Wh


*

height meters: climbing distance (positive altitude)
Data only represents an indication of actual riding distance. The actual range can vary depending on usage and rider profile, riding conditions and battery life.
Specially designed for mountain bikes, the e8000 series drive unit is compact enough to keep the chainstay short, the Q-factor narrow, and to allow adequate clearance for tires and suspension. The reduced weight also ensures that handling remains nimble. Delivering up to 70Nm of torque ar 250W rated power, the drive unit quietly helps riders get up and ver steep inclines. Tha attractive design also features cooling fins to dissipate heat. The total package is compact, lightweight, and delivers plenty of power.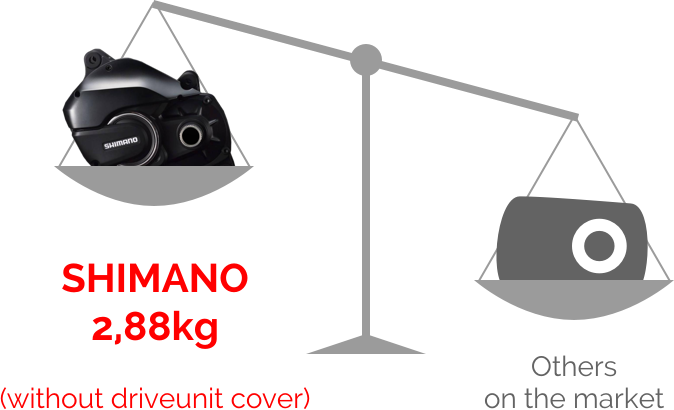 SHIMANO STEPS MTB allows you to go further, climb higher and arrive fresher, while offering uncompromised maneuverability and riding feel.
Q-FACTOR KEPT
for pedaling comfort
The distance between the left and right crank can make a big difference to the feel of pedaling. Pushing the pedals with feet wide apart causes discomfort and greater frame flex, which wastes effort. The compact e8000 series drive unit keeps the cranks close together. Moreover, the Q-factor is zero offset from the centerline of the drive unit, pedaling is smooth, comfortable and efficient.

The distance between the outside of the crank os known as Q-factor. With the e8000 series, the Q-factor is almost the same as with standard XT cranks.
TECHNICAL INFORMATION
AT A GLANCE
PERFORMANCE
Maximum power: 500 W
Nominal power: 250 W
Maximum torque: 70 Nm
CHARGING TIME WITH EC-E6000
100 % after 5 hours,
80 % after 2.5 hours
Battery lifetime: 1,000 charging cycles


(After 1,000 complete charging cycles, there will still be 60 % remaining capacity available)



SHIFTING SYSTEM OPTIONS
Derailleur system
(mechanical and Di2)

E8000
COMPONENTS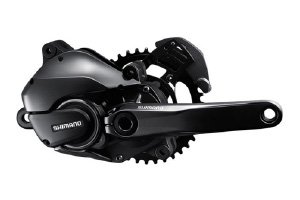 DRIVE UNIT DU-E8000
Compact and powerful
Weighs under 3 kg
Maximum power: 500 W
Nominal power: 250 W
Maximum torque: 70 Nm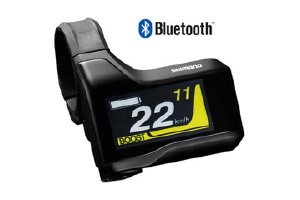 COMPUTER SC-E8000
Bluetooth LE / ANT private
4 cm (1.6") LCD color display
Color coded assist levels
Gear indicator (only with Di2)
Handlebar mount
Many other functions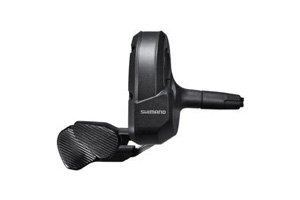 FIREBOLT SHIFTER SW-E8000
Intuitive switching between
assist levels
Well defined clicks
Activation of the pushing aid
(Power Walk Mode)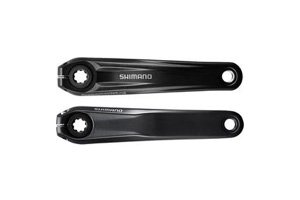 CRANK ARMS
FC-E8000: Solid Crank Arm
FC-e8050: Hollowtech Crank Arm
eMTB optimized design
Length: 170 mm or 175 mm
Q-Faktor: 175 mm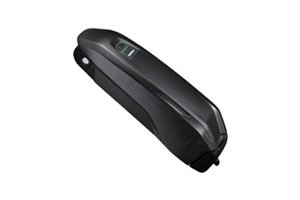 FRAME-BATTERY BT-E8010
Battery Mount BM-E8010
Sideways removal of battery
Powerful battery with 500 Wh
eMTB optimized design
Long lifetime
Capacity development: 60 % remaining after 1,000 complete charging cycles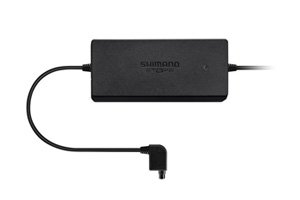 BATTERY CHARGER EC-E6000
With quick charge feature


(80 % within 2.5 hours, 100 % in 5 hours)

Little plug for charge port
directly on the battery
Adapter (SM-ECE60) included to also charge
the battery when removed from the bike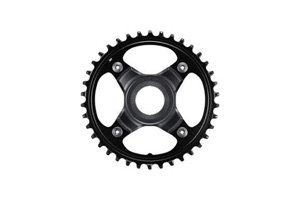 CHAIN RING SM-CRE80
eMTB optimized design,
available with 34 teeth
SHIMANO Dynamic Chain
Engagement technology
prevents the chain from
falling off
Chain line 50 mm or 53 mm
CHAIN GUIDE SM-CDE80
Optional chain guide for
rough use
Securely keeps the chain on
the chain ring
Shimano STePS E6000
The intelligent, silent and easy to use e-bike system.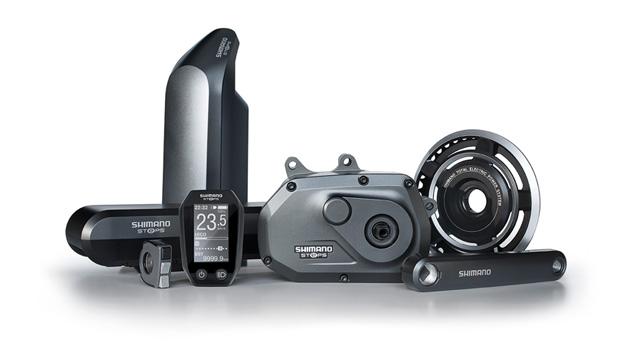 SHIMANO STePS E6000 System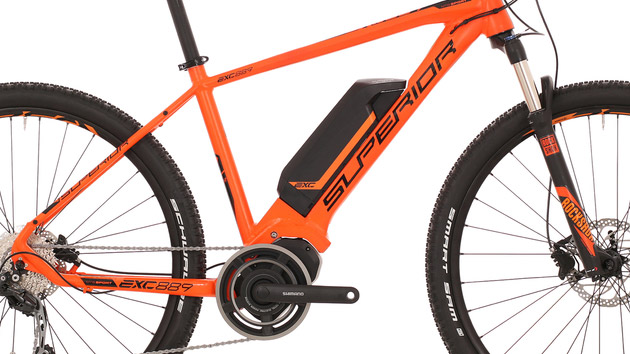 E6000
COMPONENTS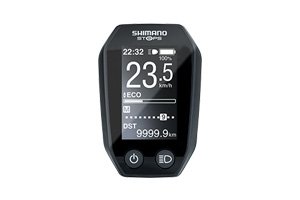 Cycle Computer SC-E6010
Easy to read screen
Wide display with large font
Simple operation: Power on/off switch, Light on/off switch
Very adaptable: Operates in 6 languages
Maintains compatibility:
Compatible with SC-E6000 bracket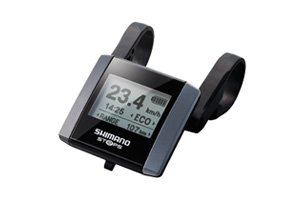 Cycle Computer SC-E6000
Standard bike computer functions
Multiple mounting options, with different angles and positions
Switch SW-E6000
Switch for Di2 shift and assist mode (High/Normal/ECO/Off)
Switch for cycle computer contents
Color options: Black, Gray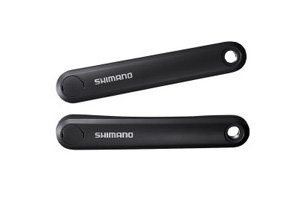 Crankset FC-E6000

Crank arm length: 170, 175mm

Color options: Black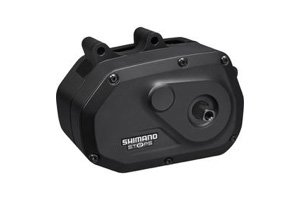 Drive Unit DU-E6001
Drive unit for disc brake/rim brake/
roller brake
Compact & lightweight
Normal voltage: 36V
Rated output: 250W
(EPAC EN15194)
Max torque: 50Nm
Color options: Black, Gray
Sensors for power, cadence, crank position and speed enable perfect support in every situation and a natural riding feel.
Includes Walk assist, SYMPHOMATIC (when using Di2 hub), Start mode (when using Di2 hub), Full automatic shifting (when using Di2 hub).
Operating temperature: -10°C~+50°C
Storage temperature: 20°C~+70°C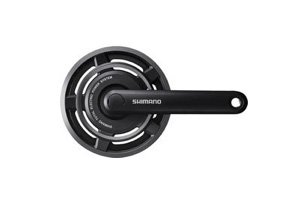 Chainring SM-CRE60
Combine with FC-E6000
Gear combination: 38T
Rear speed options: 11-speed, 10/9-speed
Color options: Black/Gray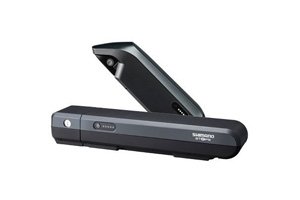 Battery BT-E6010
Battery for down tube
Capacity: 418 Wh (36V, 11.6Ah)
Charging time: 4 hours
Color options: Black, Gray
Capacity development: 60 % remaining after 1,000 complete charging cycles
Temperature: 0°C~+40°C (charging) / -10°C~+50°C (operating)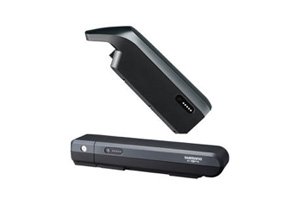 Battery BT-E6000